Meet Dr. Mengji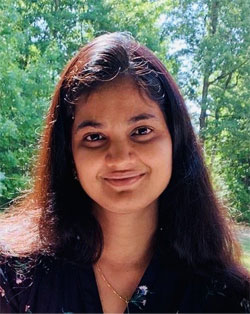 Dr. Chitti Mengji was born and raised in India, where she earned her dental degree after five years of dental school at the Rajiv Gandhi University in 2008. Thereafter she entered into private practice as a General Dentist in Bangalore for 3 years. She moved to the United States, and completed a three-year International Dental Program at Virginia Commonwealth University where she received her DDS degree. While at the Virginia Commonwealth University School of Dentistry, Dr. Mengji was chosen as a Senior Teaching Assistant, teaching second year dental students the skills necessary to become competent dentists. Dr. Mengji enjoys comprehensive dentistry and educating patients with the knowledge needed to maintain their beautiful smiles.
Dr Mengji traveled to Honduras to provide dental care to underserved populations. Also, volunteered through the Virginia Dental Association's Mission of Mercy Projects, and enjoyed serving multiple free clinics around the Commonwealth during her senior year of Dental School. She feels a responsibility to serve the underserved population and to provide dental care with respect and compassion.
Outside of dentistry, Dr. Mengji loves spending time with her husband and 2 children exploring nature through hiking and traveling.