Meet Dr. Shah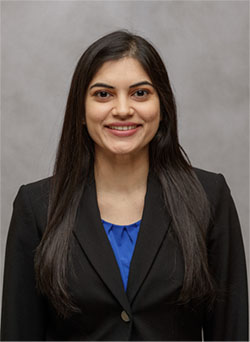 Dr. Rimpal Shah is a compassionate general dentist who graduated from the University of Illinois at Chicago, College of Dentistry in 2021. With a passion for providing quality dental care, Dr. Shah- has accumulated valuable experience through her professional journey.
Before joining Lee Family Dentistry, Dr. Shah was practicing as a general dentist in Midlothian, VA, for the past 2 years where she has successfully treated and cared for patients of all ages. Her commitment to staying updated with the latest advancements in dentistry ensures that her patients receive the most effective and comprehensive treatment options.
Prior to her time in Virginia, Dr. Shah practiced dentistry for three years in India. This international experience has enriched her understanding of diverse cultural backgrounds and has allowed her to tailor treatment plans to meet the unique needs of each patient. Dr. Shah has also made a difference beyond the confines of her practice by actively volunteering in the Mission of Mercy and Give Kids A Smile projects.
Aside from her professional pursuits, Dr. Shah enjoys traveling and exploring new destinations. She believes that immersing herself in different cultures helps broaden her perspective and enriches her ability to connect with patients from various backgrounds. Dr. Shah also values spending quality time with her family. Recognizing the importance of building strong relationships, she strives to create a warm and welcoming environment in her practice where patients feel like part of an extended dental family.
With her extensive education, diverse experience, and genuine dedication to patient care, Dr. Shah is committed to providing exceptional dental services that prioritize oral health and overall well-being. Whether it's routine check-ups, restorative treatments, or cosmetic procedures, Dr. Shah is dedicated to helping her patients achieve confidence and maintain healthy smiles for life.